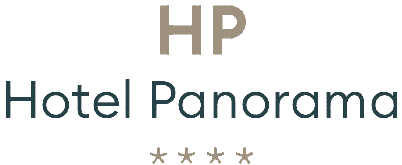 Bikefriendly
In the "small country of the Pyrenees," we are passionate about cycling. We invite you to enjoy the best kilometers of road and mountain that you will see in Europe:
21 mountain passes
with top-level signage, perfectly conditioned asphalt, and
bike lanes
in most sections.
And to welcome you as you deserve, Hotel Panorama offers "Bikefriendly" services specially designed for cyclists:
bicycle storage
(video-monitored, with exclusive access and individual lock), bike
washing area
, inflator with pressure gauge, biketool with tools, route information, and everything you may need for a wheel-oriented stay.
If you like to plan your outings in advance, don't wait until you arrive at the hotel! Here we provide you with several
circular routes
that you can take from the vicinity (MTB and road):
Escaldes – Os de Civis – Erts – Escaldes (BTT)
BTT1.pdf
BTT1.GPX
Escaldes – Encamp – La Massana - Escaldes (BTT).
BTT2.pdf
BTT2.GPX
Escaldes – Farga de Moles – Juberri - Escaldes (BTT)
BTT3.pdf
BTT3.GPX
Escaldes – Cortals d'Encamp – Escaldes (BTT)
BTT4.pdf
BTT4.GPX
Escaldes – Arcalís – La Massana – Coll de Cabús - Escaldes (carretera)
road1.pdf
road1.GPX
Escaldes – Coll d'Ordino – Arcalís – Ordino - Beixalís - Escaldes (carretera)
road2.pdf
road2.GPX
Escaldes – Anyòs – Arcalís – Erts – Coll de Cabús - Escaldes (carretera)
road3.pdf
road3.GPX
Escaldes – Bixesarri – Coll de la Gallina – Fontaneda – Escaldes (carretera)
road4.pdf
road4.GPX
Escaldes – Cortals d'Encamp – Escaldes (carretera)
road5.pdf
road.GPX
Escaldes – Alàs – Seu d'Urgell - Escaldes (carretera)
road6.pdf
road6.GPX