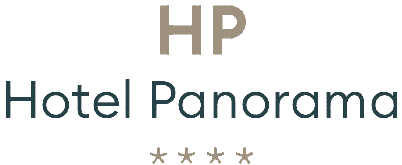 Frequently asked questions
Are there rooms with a spa tub?
Yes. The Junior Suite rooms all feature a spa tub

Can I choose a room with a double bed?
Double beds are subject to availability. Please let us know your preference in the booking comments, and we will take this into account. In case you have booked Junior Suite room, you will have guaranteed King Size bed.

Is access to the spa included in my reservation?
Yes. All our guests have free access to the hotel spa. You can book it on arrival

At what times does the hotel spa operate?
From 9H to 20H in family hours, and from 20H to 21H reserved only adults. The sauna runs from 9H to 12H (or 13H) and from 14H (or 17H) to 21H, depending on the season.

Yes, there is a surcharge of €16/night. The total is calculated based on the number of nights on your reservation. For example: 2 nights = €32. If you use the car park 4 nights or more, you can enjoy a reduced rate (12€/night)

Can you book the parking?
We do not reserve parking spaces in advance, as it is a service subject to availability. You can check for this service on arrival.

How does the parking work?
As with the car seats, the parking service is subject to availability and you can request it at check in. Supplement 8€/night

What is the maximum parking height?
Can I put my bike in the bedroom?
Bicycles are not allowed in the rooms, but we have a Bike Friendly room, with individual lock (deposit 10€), in a video-monitored area and restricted access, for your peace of mind.

Are there options for celiac in the restaurant?
Yes. Please inform us of any food allergy/intolerance you have and we will adapt to your needs.

Do meals and dinners include drinks?
What are the restaurant hours?
We serve breakfast from 7.15 am to 10:30 am; meals from 12:30 pm to 3:00 pm and dinners from 8:00 pm to 10:30 pm

I have booked half board, can I trade dinner for lunch?
Yes. You can make the change by informing reception in advance.

I am booked for dinner but I'm late for the hotel, so what can I do?
¡Do not worry! Inform us before 9 pm so that we prepare a "cold dinner", and you can dine in the room. Or if you prefer, you can exchange dinner for the next day's meal.

I have booked breakfast but I leave early in the morning, what can I do?
By informing us before 7 pm of the previous day, we can prepare a "picnic" breakfast for you to take with you if you have to get up early.